Northtown Davao "The New Suburban Haven"
  is another remarkable project of Alsons Properties. The NorthTown Subdivision will be the FIRST World-class, Masterplanned Township Development in Davao City. It is a 116 hectares residential development in the highlands of Buhangin, Davao City. The project offers a community of a well-balanced lifestyle in a suburban setting.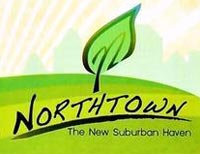 Northtown residential has three phases where cluster neighborhoods will be developed to address varying lifestyles of the community. The amenities of the neighborhood are strategically located in the different phases making them "walkable and bikeable"

TOTAL NO. OF LOTS & LOT SIZES (Phase 1)
971 lots
Lot Sizes: 150, 250, 350, 450 to 600 sq.m
COMMUNITY AMENITIES:
Phase 1
The Cabaña (swimming pool and cabaña)
Parks and Playgrounds
Phase 2
Welcome Pavilion
Main Pavilion (banquet hall)
Wellness Pavilion (resort pool, show kitchen, dining area, indoor playground)
Sports Pavilion (covered basketball court, indoor badminton courts, outdoor tennis court regulation-size soccer field, sports lounge)
Phase 3
Fitness Stations
Parks and Playgrounds
NORTHTOWN DAVAO FACILITIES
Three (3) gates and guardhouses
Wide, paved roads
18-meter right of way main spine road
12-meter right of way secondary road
10-meter right of way tertiary road
2-hectare dry detention pond
Underground drainage system
Sewage treatment facilities
Perimeter fence
Street lighting
24-hour village security
NORTHTOWN CENTER
Alsons Public Safety Complex (fire, police and Central 911 stations)
CityMall
School
Residential Complex
Commercial Complex
NORTHTOWN VICINITY MAP
EASY ACCESS:
Northtown will have strategic  access to different parts of the city. The Cabantian gate makes an instant exit to the north of Davao City, while the Tigatto gate leads to business district along J.P. Laurel Avenue. It is also very close to the Tigatto bridge, which will reduce transit to Matina through Ma-a.

UTILITIES:
Water Supply in Buhangin and Cabantian is served by Davao City Water District while the electricity is provided by Davao Light & Power Company.
Telecommunication in the area is accessible through all major mobile phone networks. Lot owners may also apply directly with phone companies for a wireless landline (e.g. PLDT, Bayantel Span)

RESERVATION FEE/LOT : P30,000
PRICE PER SQ.M: starts at Php 23k+ / sq.m (might vary according to specific block and lot)
Note: Prices might change without prior notice.
Minimum Lot Area: 150 sq.m
Click below for SAMPLE COMPUTATION OF NORTHTOWN DAVAO:
For more details, please see the NorthTown Davao City video below:
Disclaimer: Video used herein is a property of Alsons Properties.
Interested in this property?
☎️ Message: 0923 7490555 (Sun) / 0917 7994222 (Globe)
Inquire now!!! For inquiries, please fill out the fields below:
-OR- For House and Lot CONTACT Mobile/Viber/SUN: (+63) 923 749 0555 Mobile/Viber/WhatsApp/GLOBE: (+63) 997 644 3138 PLDT: (082) 271 2066 For Condominiums CONTACT: Mobile/Viber/SUN: (+63) 942 5607172 / (+63) 917 7994222 Email: info@davaocityproperty.com