AEON BLEU Davao Condo, Live in a lifestyle community where there are vibrance and innovation. A complete community where you get to enjoy life and work comfortably. Step into AEON BLEU— a mixed use development property and a resort inspired living right at the heart of Davao City.
PROMO❗❗❗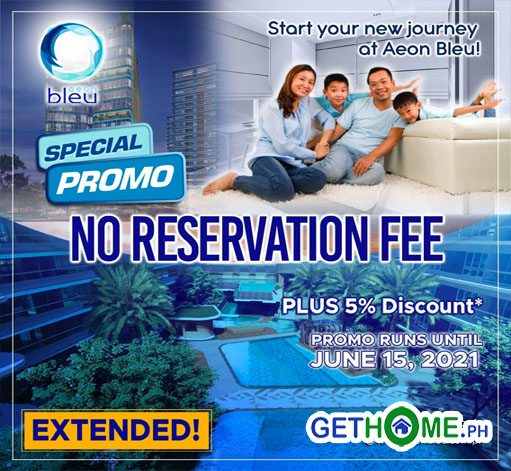 DHSUD LTS No. 002
?Location: Bacaca Road, Davao City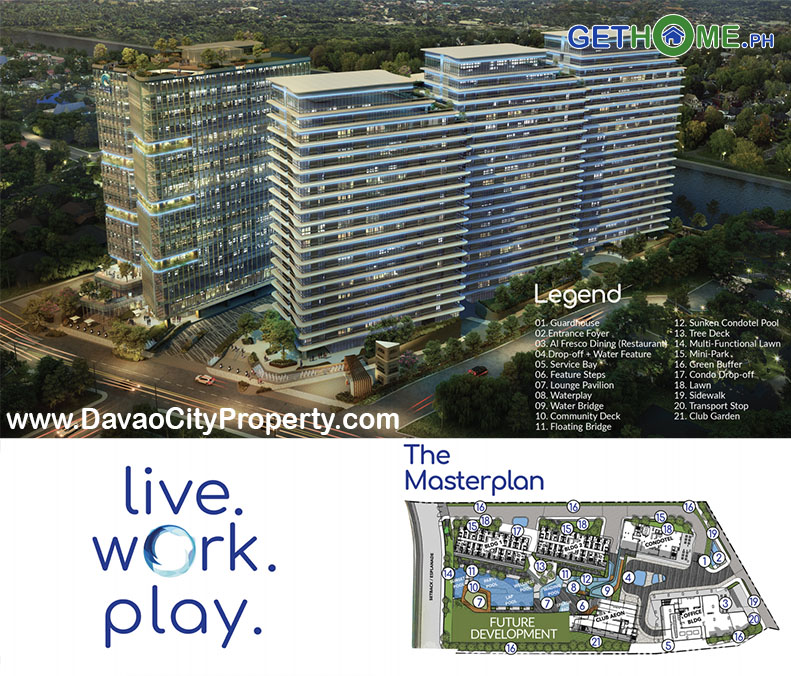 AEON BLEU: Combining Residential, Commercial and Hospitality in One Dynamic Location
QUICK FACTS:
Site Area: 16,694 sq.m
No. of Buildings: 6 Towers
3 Residential
1 Commercial
1 Condotel
1 Club Aeon
No. of floors: Max 26
Parking Slots: 528
THE MASTERPLAN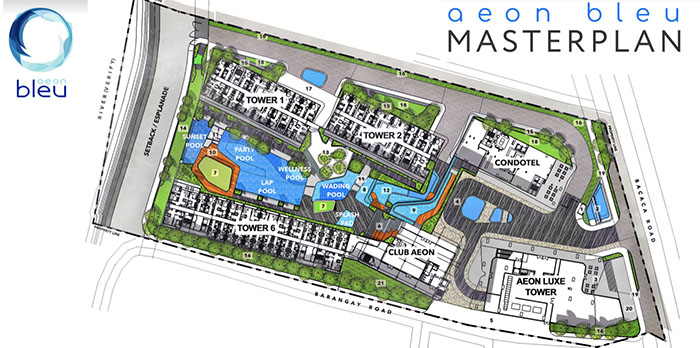 AEON BLEU RESIDENCES:
From green spaces to world-class amenities, this property is an urban haven for families and professionals. Enjoy condo living and create lasting memories in an integrated community. Designed with upscale furnishings, Smarthome-ready units provide utmost convenience for residents.
AEON BLEU CONDO HOTEL:
Aeon Bleu Condotel features condo units operating as hotel and serviced residents . It is a hassle free investment which allows investors to earn annual cash returns from the hotel's success.
AEON LUXXE CORPORATE TOWER:
Work, dine, shop and learn at this exclusive commercial hub of the Aeon Bleu development. Aeon Luxe Corporate Tower serves as an office building with integrated retail and food service components. Its focus on varied services allows for a dynamic and effecient use of space and optimal commercial performance.
What Aeon Luxe Corporate Tower offers:
Office Space
Co-Working Space
Retail Space
Food and Beverage Concepts
Primary Children Services
Wellness Zone
Club Aeon
The beating heart of the Aeon residential experience, Club Aeon integrates a broad range of premium amenities in one convenient facility. Condo buyers are entitled to automatic membership to Club Aeon.
Six Themed Pools
Game Room
Fitness Gym
LOCATION MAP: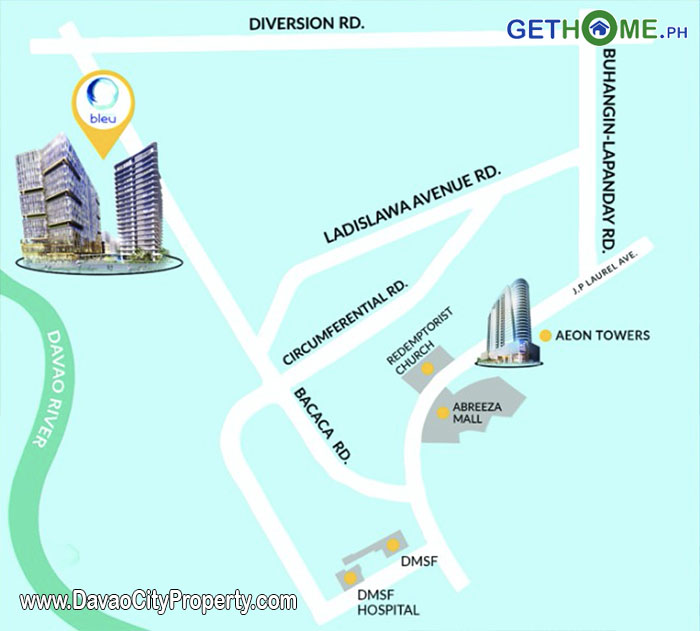 ? Click here to view the PROMO Sample Computation (June 2021)
Avail pre-selling units at AEON BLEU with NO RESERVATION FEE!!
– Downpayment starts as low as P6,598**
– 20% DP – NO spot payment – Zero interest for 5 years – Zero Reservation Fee
AN ECO-FRIENDLY RESORT HOME TO LIVE, WORK AND PLAY. ONLY AT AEON BLEU! 
Interested in this project?
Contact: 0925 7238998 or 09425607172 (Viber/Whatsapp)
Email: info@davaocityproperty.com
#AeonBleu #AeonTowersDavao
Inquire now!!! For inquiries, please fill out the fields below:
-OR- For House and Lot CONTACT Mobile/Viber/SUN: (+63) 923 749 0555 Mobile/Viber/WhatsApp/GLOBE: (+63) 997 644 3138 PLDT: (082) 271 2066 For Condominiums CONTACT: Mobile/Viber/SUN: (+63) 942 5607172 / (+63) 917 7994222 Email: info@davaocityproperty.com