? Mabilis malipatan na bahay? Installment? INQUIRE NOW! LTS #: 034077 COR #: 27588
Housing Project Available:
1.) Bungalow
2.) Townhouse
Message us to help you…
Great News!!! Now available in In House of Pag ibig Financing
——
Deca Homes Talomo is located along Bago Gallera Road, Brgy. Talomo Davao City. This subdivision is the latest project of 8990 DECANATION in Davao City.
? Looking for an easy to own house in Davao?
Deca Homes Talomo is a 2 bedrooms, 1 Toilet & bath bungalow house that is closer to south area downtown Davao. It is easy to own and offers fast house move-in. You can renovate the house according to your preferred design once turnover.
✅ 3 – 6 months lipat agad option.
✅ Rent to own option style.
SUBDIVISION FEATURES:
✅  Commercial Areas
✅ Parks & Playgrounds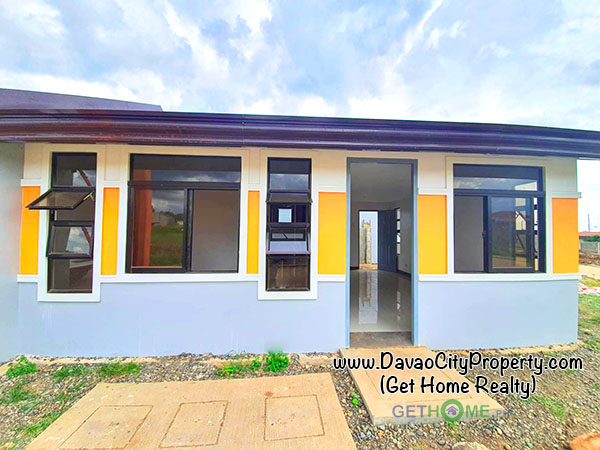 Deca Homes Talomo offers Bungalow house with 2 bedrooms, 1 Toilet & Bath. Unlike the other Deca Homes Project in Davao, Deca Homes Talomo comes with tiles upon turn over.
HLURB LTS #: 032748/032747/034077
 HOUSE FEATURES:
✅ 2 Bedrooms, 1 Toilet & Bath
✅ 35.10 sq.m floor area, flush type bowl, kitchen sink
✅ Color Roof Painted (Interior & Exterior Toilet with Tiles Sliding Window
✅  Tiles in Living Room, Bedrooms and Toilet
✅  With Fence (Side & Back)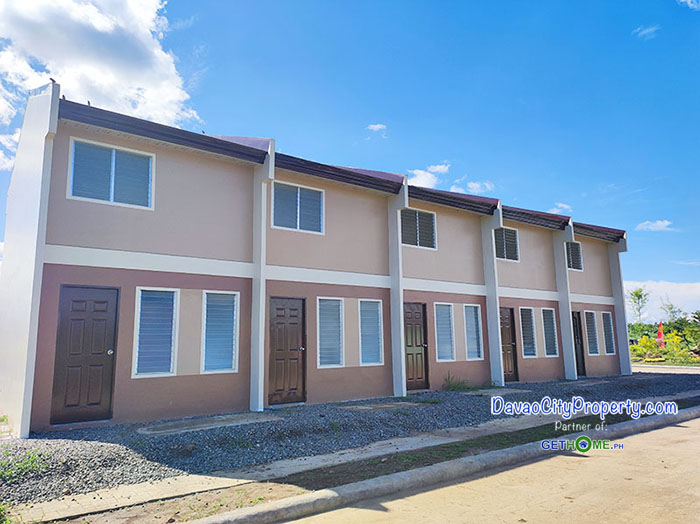 Townhouse Socialized Housing
Floor Area: 38.60 sq.m
Walls: Painted (1 coat)
Floor: Plain Cement
Partition: Not Provided
Windows: Jalousie
Door: Main: Steel Door; Rear: Steel Door; T&B: PVC Door
SAMPLE COMPUTATION (Bungalow)
Note: Price might vary according to final blk. and lot selected…
Message us para matulungan namin kayo dito.
80 sq mtrs.  TCP: 2,270,000
Reservation Fee: 10,000
Equity: 58,096 payable in 4mos. = 14,525 / month
Estimated MA(25yrs): 20,932.19 /mo. 
100 sq mtrs. Total Outstanding Obligation: 2,494,000
Reservation Fee: 15,000
Equity: 22,410 payable in 3mos. =  11,626.67/mo.
Estimated MA(25yrs): 22,883.66mo. 
Computation might change without prior notice.
SAMPLE COMPUTATION 2 Storey Townhouse (Bare)
 Price: 1,030,000 (INSTALLMENT)
 Reservation Fee: 5k only
Equity (6mos): 6,666.67/ month only
Pag ibig Financing after the downpayment: P 7,306.61 / month only
Note: Monthly Amortization might differ according to the final unit reserved.
AERIAL VIEW OF DECA HOMES TALOMO: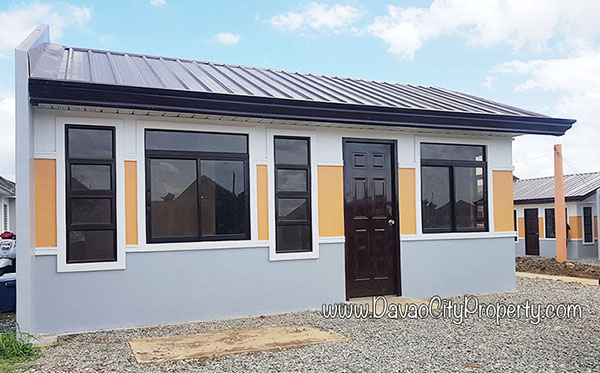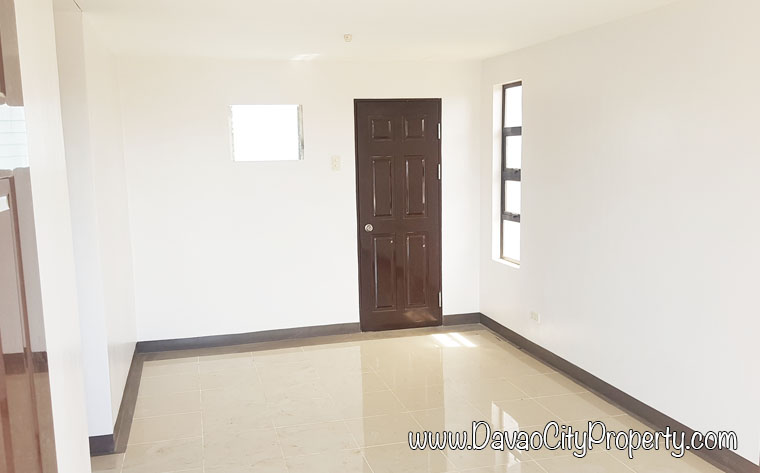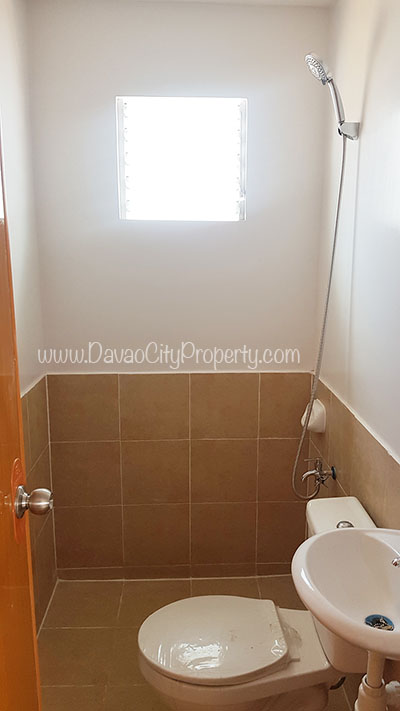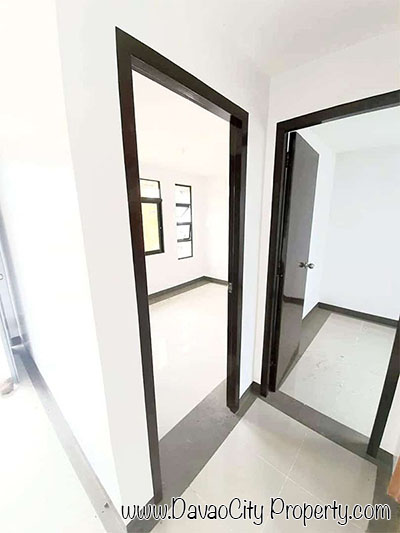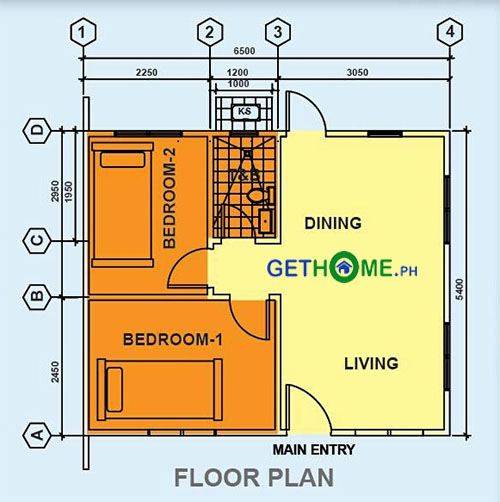 The following are the list of requirements:
EMPLOYED:
Latest 1 month payslip & Certificate of Employment with salary
2 Valid ID's (Gov't ID)with 5 Specimen Signature (Husband & Wife)
5 pcs.1×1 ID picture-white background
Post Dated Checks (PDC) (we can assist)
Birth Certificate / Marriage Contract
TIN Verification
Attend the Orientation
Questions about requirements? Let us know if how can we assist you
SELF-EMPLOYED:
Business Permit & DTI
Financial Statement with ITR
5 pcs.1×1 ID picture-white background
2 Valid ID's (Gov't ID) with 5 Specimen Signature (Husband & Wife)
Post Dated Checks (PDC) (we can assist)
Birth Certificate / Marriage Contract
TIN Verification
Attend the Orientation
OFW:
Job Contract or Certificate of Employment with Compensation certified by Employer
2 Valid ID's  (1 is passport) with 5 Specimen Signature
5 pcs.1×1 ID picture-white background
Post Dated Checks (PDC) (puwede representative ninyo mag open we can assist him/her )
Birth Certificate / Marriage Contract
SPA notarized prior to departure date or consularized by the Philippine Embassy where the applicant is living.
TIN Verification
Representative will attend the Orientation
Deca Homes Talomo Site Viewing:
Questions about the requirements? Let us know if how can we assist you
Interested to invest in Deca Homes Talomo? Message us…
Looking for other Deca Homes Project in Davao? Click below:
#DecaHomesTalomo
To Book For A Site Viewing, Please contact: 0923 749 0555
Inquire now!!! For inquiries, please fill out the fields below:
-OR- For House and Lot CONTACT Mobile/Viber/SUN: (+63) 923 749 0555 Mobile/Viber/WhatsApp/GLOBE: (+63) 997 644 3138 PLDT: (082) 271 2066 For Condominiums CONTACT: Mobile/Viber/SUN: (+63) 942 5607172 / (+63) 917 7994222 Email: info@davaocityproperty.com