SOLD OUT!!!
For more updates please like:

PLEASE LIKE OUR FB PAGE: www.facebook.com/DavaoCityProperty for future updates of any affordable properties in Davao City…
Deca Homes Indangan Buhangin COMMERCIAL AREA located at Indangan, Buhangin Davao City.
Lot Area: 120 sqm.
Floor Area: 35.10 sqm.
2 Bedrooms, 1 Toilet and Bath
SEE SAMPLE COMPUTATION BELOW:
PRICE: P1,600,000
Reservation Fee: P10,000
Equity: 409,000 (payable in 12 months)
Pay for as low P34,083.33/month
Remaining Balance: P1,191,000
estimated 10,014.57 /month – 30 years to pay
estimated 10,405.73 / month – 25 years to pay
estimated 11,883.58 / month – 20 years to pay
estimated 17,284.72 / month – 10 years to pay
estimated 28,937.53 / month – 5 years to pay
> OR PAY VIA STRAIGHT MONTHLY PAYMENT AT 0% INTEREST
PRICE: P1,600,000 (Payable in 12 months)
Pay P133,333.33 per month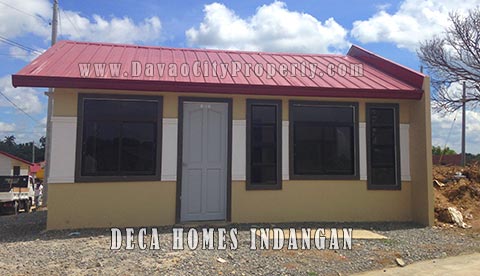 FIRST COME, FIRST SERVE BASIS ONLY!!!
PLEASE CONTACT THE NUMBER BELOW: