Davao City has constantly been progressing over the years with its infrastructures, economy and even its lifestyles. The influx of companies and businesses have also opened a wide range of job opportunities to the locals and from neighboring provinces; and furthermore increased the number young professionals earning competitively. With all these positive turnouts for the city, the population has increased and residential lots have been rapidly developing around Davao City's borders, at minimum of 30minutes travel from the downtown area.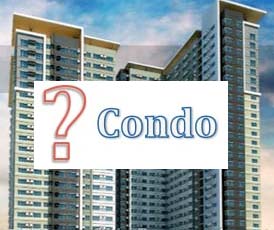 It was just recently when high-rise condominium buildings sprouted all over the metro. This brought sweet surprise to Davaoeños who typically sets for a house-with-lot-and-garden idea. This alternative type of housing was at first perceived to as a luxury; however, it may actually offers many advantageous options and can be as practical and as not-so-expensive in many ways.
These types of residential structures are offered to clients per unit with options on a studio type, 1-bedroom, 2-bedroom or 3-bedroom units. This has actually economizes the space that one actually needs for a decent home, thus requires minimal maintenance – which actually means, one will just have to take care of their own unit, leaving the rest of the safeguarding to the developer of the building. Aside from that, condominium units are highly protected properties, with round the clock security. And of course, tenants of the building are provided with recreational and social activities and amenities. Most of all, condominiums are strategically located in heavily business center areas, making a closer distance between one's workplace, pleasure and home.
So, why buy a condominium in Davao City?
1. Your Investment. Buying condominium is a good cash flow generating business if you are aware of the pros and cons of having a condo. Before deciding to buy condo units for investment, make sure that you have prior knowledge on how rental properties works and have an updated financial statement to easily track your cash flow including other expenses that will occur while maintaining your property. It is also advisable to hire or have a good property manager to look into your property.
2. Your dream home within the city.
In a big city such as Davao, heavy traffic is becoming a big problem to commuters – making morning rush and afternoon rush hour crazy and frantic. Now, wouldn't it be nice to just be a few meters away from your workplace? And, after a tiring day, you could just easily sit back and rest in your lovely abode without getting drained from traveling to and fro. To top of it all, condos are really built to provide convenience, practicality and security – which are everything one is looking for in a home, sweet home.
Thinking of the budget? Hush no more, developers and banks offer a great deal of installment plans. There are a lot of ways to keep up with the mortgage – agents are there to assist you to come up with terms trouble-free and easy.
In this fast changing world, having a house is offered with convenience, practicality and high quality services.
>> CLICK THIS LINK to see some of the condominiums in Davao City.
You might also like: