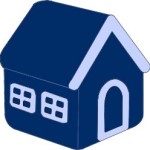 The Real Estate Industry of Davao City is quite booming these days.  Lots of top developers are coming and investing in Davao. This is not so surprising since Davao City holds the record as one of the most livable city in the country. Aside from having tight security and noted to be least of crimes recorded, Davao City residents get access to safe water, fresh food and other basic commodities at affordable cost. This may contribute to the reasons why some residents of the neighboring city & country migrate to the city.
Listed below are some of the top real estate developers in Davao City with their current projects for sale.
House and Lot:
Alsons Properties – Projects: NorthTown(Cabantian – Indangan).  Another Brand under Alsons is Nurtura Homes. Project: Narra Park Residences (Tigatto)
Vista Land – Project: Camella Davao (Communal, Buhangin) and Camella Toril
Davao South Prime – Project: Diamond Heights (Communal,Buhangin)

Damosa Land Inc. – Project: Damosa Fairlane

Deca Homes – Project: Deca Homes Toril and Deca Homes Talomo.
Hemeni Land Corp. – Chula Vista Residences
Jenson Land and Realty Corporation – Villa Senorita (Maa)
Joyful Homes Realty – The Prestige Subdivision
Prestige Home Realty & Develoment Corporation – Project: Granville 1 & 2 Subdivision, Granville 3, Granville Crest
Santos Land Development Corporation – Project: Ilumina Estates(Communal, Buhangin)
Uraya Land Development Inc – Uraya Residences (Catalunan Grande)
Urban East Development Inc. – Crest View Homes (Mintal)
Condominiums:
Anchorland – 202 Peaklane

Dynasty Management Corp. – Amani Grand Davao
Cebu Landmasters Inc. – Casa Mira, Mesatierra Davao , The Paragon
Avida Land Corp. – an Ayala Land Company. Project: Avida Abreeza
Alveo Land Corp. – an Ayala Land Company.  Project: Patio Suites
Esdevco – Matina Enclaves
FTC Group of Companies Corp. – Aeon Towers (RFO Bajada), Aeon Bleu (Bacaca Road) 
Davao City Real Estate is indeed fast progressing. Changes in styles and themes from some of the developers are very well analyzed to attract buyers with different demands. At the same time, these developers offer manageable financial payment scheme. Most of the buyers are OFW's, Investors, Newly Weds, Yuppies and Retirees.
Basically, the real estate in Davao keeps on blossoming. It is seemingly doing well in the city with a lot of property development projects going on in almost every junction of the city.
You may also see:
==>Low Cost Housing in Davao City
==> Middle Cost Housing in Davao City
==> High End Housing in Davao City
==> Condominiums
#ListOfRealEstateDevelopersInDavao