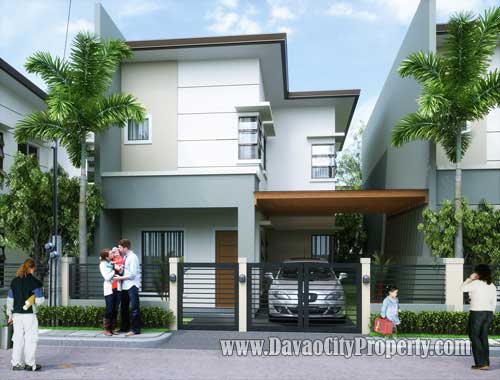 Matthew Model House has a lot area of 130 sq.m and floor area of 70 sq.m. It has 4 bedrooms, 3 Toilet & Bath. This model house comes with a fence, window grills and a built-in closet for all bedrooms
A perfect home for a growing family.
FLOOR PLAN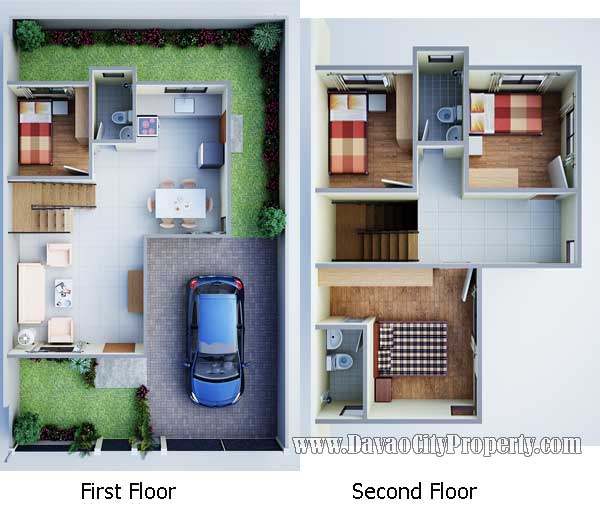 SAMPLE COMPUTATION:
Price: P 3,420,900
Equity/Downpayment (20%) : P 684,180 + Processing of Title: P 246,304.80
Total Downpayment: P 930,484.80  (36 mos to pay)
Downpayment for 36 months = P 25,846.80 per month only
Remaining Balance/ Loanable amount (Bank Financing) = P 2,736,720
Estimated mo. amort for 20 yrs @ 7% interest = P 21,217.76
GENERAL SPECIFICATIONS:
KITCHEN

Granite Slab Kitchen counter top (with below counter cabinets)
Overhead cabinets

DOORS

Main & Service Door – Steel Door
Bedrooms – MDF
Toilet & Bath – PVC

FLOORING

600 mmx600mm Synthetic Granite Tiles flooring on living, dining and kitchen areas.
600 mmx600mm Wooden Design Ceramic floor tiles for bedrooms
300mm x 300 mm Non-glossy Ceramic floor tile for toilet & bath.

ROOF

RIB-Type colored roofing with roof insulator
Steel trusses for roofing framing, with gutter, downspout and catch basin

CEILING

Hardiflex Fiber Cement board and Gypsum board for exterior (whichever is available)

WINDOWS

5mm. Thick Tinted/Clear Glass window on Analok Aluminum Frame

WALLS

Exterior – Solid Concrete pre-cast or concrete hollow blocks.
Interior

Concrete pre-cast or concrete hollow blocks (Matthew, Michael & Gabriel).

TOILET AND BATH

Complete with Basic Set

Water Closet (flush type)
Lavatory (pedestal type_
Shower Set

OTHER FEATURES

Built-on closet for all bedrooms except for unit John (Duplex) and Rafael (Row House).
Concrete flooring for laundry area
Modified clothes hanger on dry area
Concrete fence, steel vehicular gate and pedestrian gate.
Steel window grills.
SUBDIVISION AMENITIES:
Guard House
Kiddie & Adult Swimming Pool
Covered Basketball Court
Clubhouse
Playground