Altezza Grande is the newest project of Urban East Development Corporation that will rise along barangay road of Catalunan Grande Davao City – one of the fastest growing barangay in Davao City.
HLURB LTS # 032 726
Reserve a lot now at a very affordable monthly installment in Altezza Grande!!!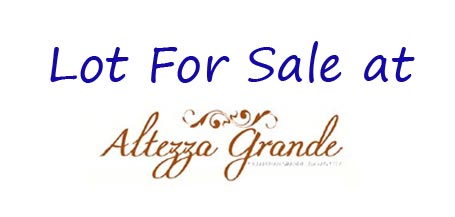 TOP REASONS TO INVEST IN ALTEZZA GRANDE:
Altezza Grande is right along Barangay Catalunan Grande Road, which is an extremely sought-after location.
Catalunan Grande is one of the fastest growing and premier Barangay in Davao City.
Consistent Italian-Mediterranean Theme applied throughout the project (model houses, facilities, and amenities) adds distinction, class, value and character to the subdivision delivering very high value for the money.
Abundant greenery and open spaces; Ample space to live and breathe with only 217 house and lot/lots only  offered for the entire project.
Unparalleled accessibility – the community is served by all forms of public transportation and is close to the city's major commercial centers.
Water and power supply of individual residents provided by DCWD and DLPC respectively, immediately upon turn over.
Complete amenities, secured gated community
Track record of Urban East as developer of homes and communities delivered throughout Davao City over the past decade.
SAMPLE COMPUTATION
Lot Area: 100 sq.m
Price: P 680,000
Less Reservation Fee: P 18,500
Total Price : P 661,500
HDMF FINACING
Loanable Amount: P 414,000
Total Equity includes transfer & HDMF fees: P 286,975
Equity paid in 6 months : P 47,829 / mo.
Equity paid in 12 months : P 23,915 / mo.
Equity paid in 22 months : P13,044 / mo.
Total HDMF take out: P 414,000
Equity paid in 6 months : P 2,848 / mo.
Equity paid in 12 months : P 2,542 / mo.
Equity paid in 22 months : P 2,351 / mo.
Also Available in BANK FINANCING AND IN HOUSE FINANCING
>> CLICK HERE TO VIEW THE BANK AND IN-HOUSE SAMPLE COMPUTATION
>> Click here to view House and Lot Package of Altezza Grande