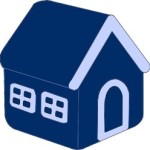 The Real Estate Industry of Davao City is quite booming these days.  Lots of top developers are coming and investing in Davao. This is not so surprising since Davao City holds the record as one of the most livable city in the country. Aside from having tight security and noted to be least of crimes recorded, Davao City residents get access to safe water, fresh food and other basic commodities at affordable cost. This may contribute to the reasons why some residents of the neighboring city & country migrate to the city.
Listed below are some of the top real estate developers in Davao City
Avida Land Corp. – an Ayala Land Company. Projects: Avida Towers (CM Recto Ave.)
Alveo Land Corp. – an Ayala Land Company.  Projects: Abreeza Residences and Abreeza Place.
Alsons Properties – Projects: NorthTown(Buhangin) Ladislawa (Buhangin), Las Terrazas (Maa Road), Woodridge (Maa), Northcrest(Buhangin), Fernwood (Eden Toril), Woodlane (Diversion Road), Molave Homes (Indangan)
Camella – Projects: Toscana, Camella Davao, Camella Cerritos Mintal, Camella Northpoint
Citiland and Development Corp. – Grace Park Subdivision (Matina Pangi)
Damosa Land Inc. – Project: Damosa Fairlane
DMC Urban Property Developers Incorporated – Projects: Verdon Parc, Ecoland 4000 Residences, Magallanes Residences, Palmetto Place (Maa).
Deca Homes – Projects: Deca Homes Indangan (Buhangin), Deca Homes Esperanza (Tigatto) & Deca Homes Resort Residences (Mintal)
EDM Land Realty & Development Corporation – Projects: Princess Homes Executive (Toril), Villa Constancia (Catalunan Pequeno)
FTC Group of Companies Corp. – Project: Aeon Towers (JP Laurel Ave.)
Hemeni Land Corp. – Chula Vista Residences, Bayside Village, Dona Luisa Phase I, Emily Homes, Hillside Subdivision, Margarita Homes, San Lorenzo Homes, Greenland Subdivision
Jenson Land and Realty Corporation – Villa Senorita (Maa)
Joyful Homes Realty – The Prestige Subdivision
Kisan Lu Lands Inc. – Bambu Estate, Twin Palms, Amiya Resort Residences
Landco Pacific Corporation – Project: Playa Azalea (Samal)
Prestige Home Realty – Project: Granville Subdivision
Robern Development Corp. –Monteritz Classis Estates (Maa)
Santos Land Development Corporation – Projects: La Vista Monte (Matina), Nova Tierra (Lanang), Tierra Verde, El Rio Vista, Ciudad de Esperanza, Cecilia Heights,Hacienda Heights, Remedios Heights, La Verna Hills, Green Orchard
Sta Lucia Realty & Development Inc. – Soto Grande, South Grove Davao (Matina), Ponte Verde (Buhangin), Alta Monte Davao(Tigatto Buhangin), Ciudad Verde, Davao Riverfront (Buhangin), Las Palmas Verde (Buhangin), Ranchos Palos Verdes (Buhangin), South Pacific Golf & Leisure Estates (Catalunan Pequeno) and Valle Verde Residential Estates.
Uraya Land Development Inc – Villa de Mercedes (Toril)
Urban East Development Inc. – Catalunan South Pointe Homes (Catalunan Grande), Villa Alevida (Buhangin)
Davao City Real Estate is indeed fast progressing. Changes in styles and themes from some of the developers are very well analyzed to attract buyers with different demands. At the same time, these developers offer manageable financial payment scheme. Most of the buyers are OFW's, Investors, Newly Weds, Yuppies and Retirees.
Basically, the real estate in Davao keeps on blossoming. It is seemingly doing well in the city with a lot of property development projects going on in almost every junction of the city.
You may also see:
==>Low Cost Housing in Davao City
==> Middle Cost Housing in Davao City
==> High End Housing in Davao City
==> Condominiums